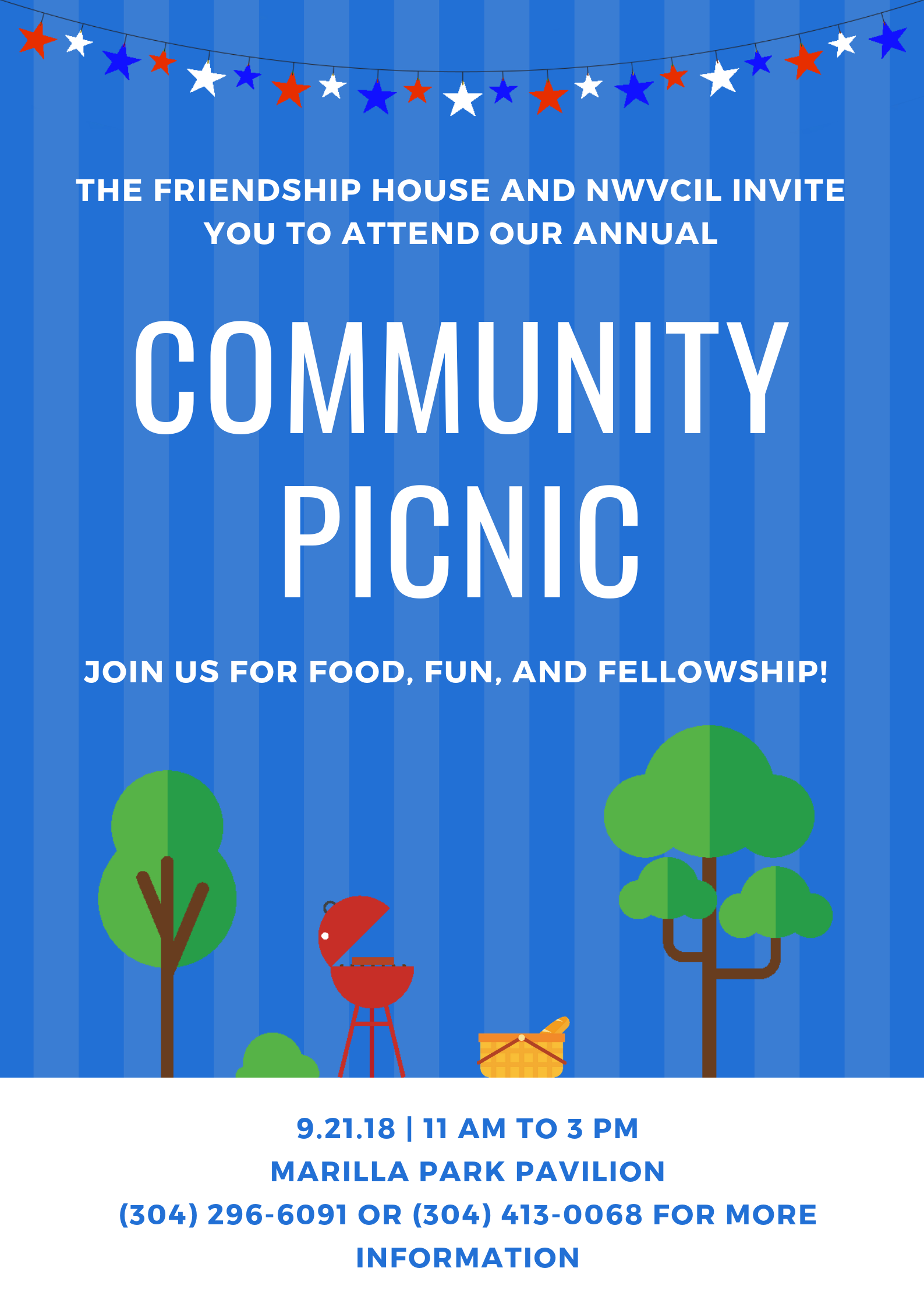 The Friendship House and NWVCIL invite you to attend our annual Community Picnic! Everyone welcome!
Friday, September 21st from 11 AM – 3 PM at Marilla Park Pavilion. Please call (304) 296-6091 for more information.
As an added bonus, there's now a bus route that passes by the pavilion! Please see http://www.busride.org/Maps-Schedules/Routes/8-Brookhaven for more information regarding that route.