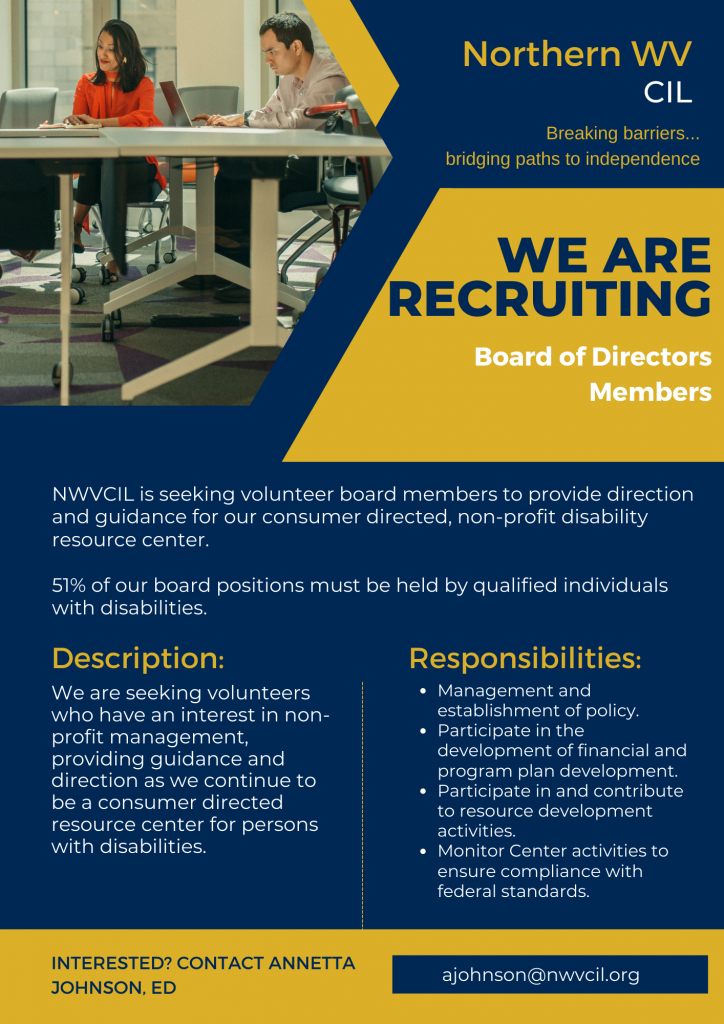 Image Text:
NWVCIL is seeking volunteer board members to provide direction and guidance for our consumer directed, non-profit disability resource center.
51% of our board positions must be held by qualified individuals with disabilities.
Description:
We are seeking volunteers who have an interest in non-profit management, providing guidance and direction as we continue to be a consumer directed resource center for persons with disabilities.
Responsibilities:
Management and establishment of policy.
Participate in the development of financial and program plan development.
Participate in and contribute to resource development activities.
Monitor Center activities to ensure compliance with federal standards.